Web and Cloud Based Retail POS System
MAĞAZA YAZILIMI İLE BARKODLU KESİNTİSİZ SATIŞ YAPIN

More than 16,000 back-office users and more than 25,000 sales points use Openbravo today in a variety of industries, including sporting goods, fashion, electronics, furniture, decoration, luxury and other specialty retailing.

Web and Cloud Based Retail POS System
SUPER SHOPPING SHOPPING EXPERIENCE
Turn stores into experience destinations to increase sales and increase customer loyalty.

More agility with low-cost omnichannel operations with more than 16,000 back office users and more than 25,000 outlets and full-service and fast-service restaurants in a variety of industries including sporting goods, fashion, electronics, furniture, decoration, luxury and other specialty retailing and using Openbravo today to provide faster innovation.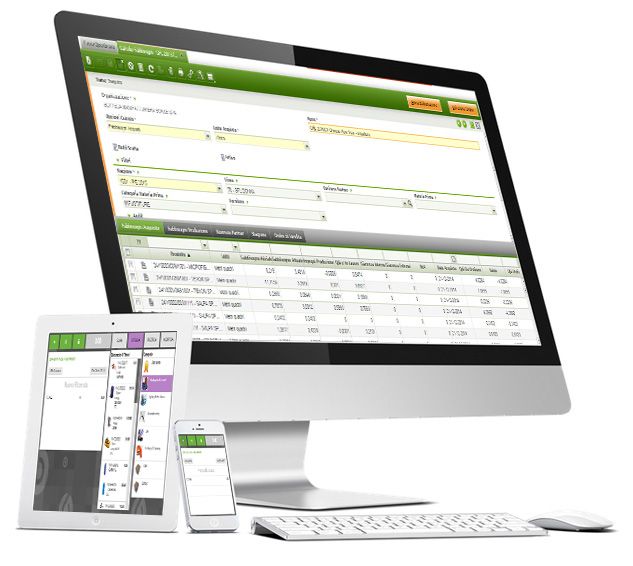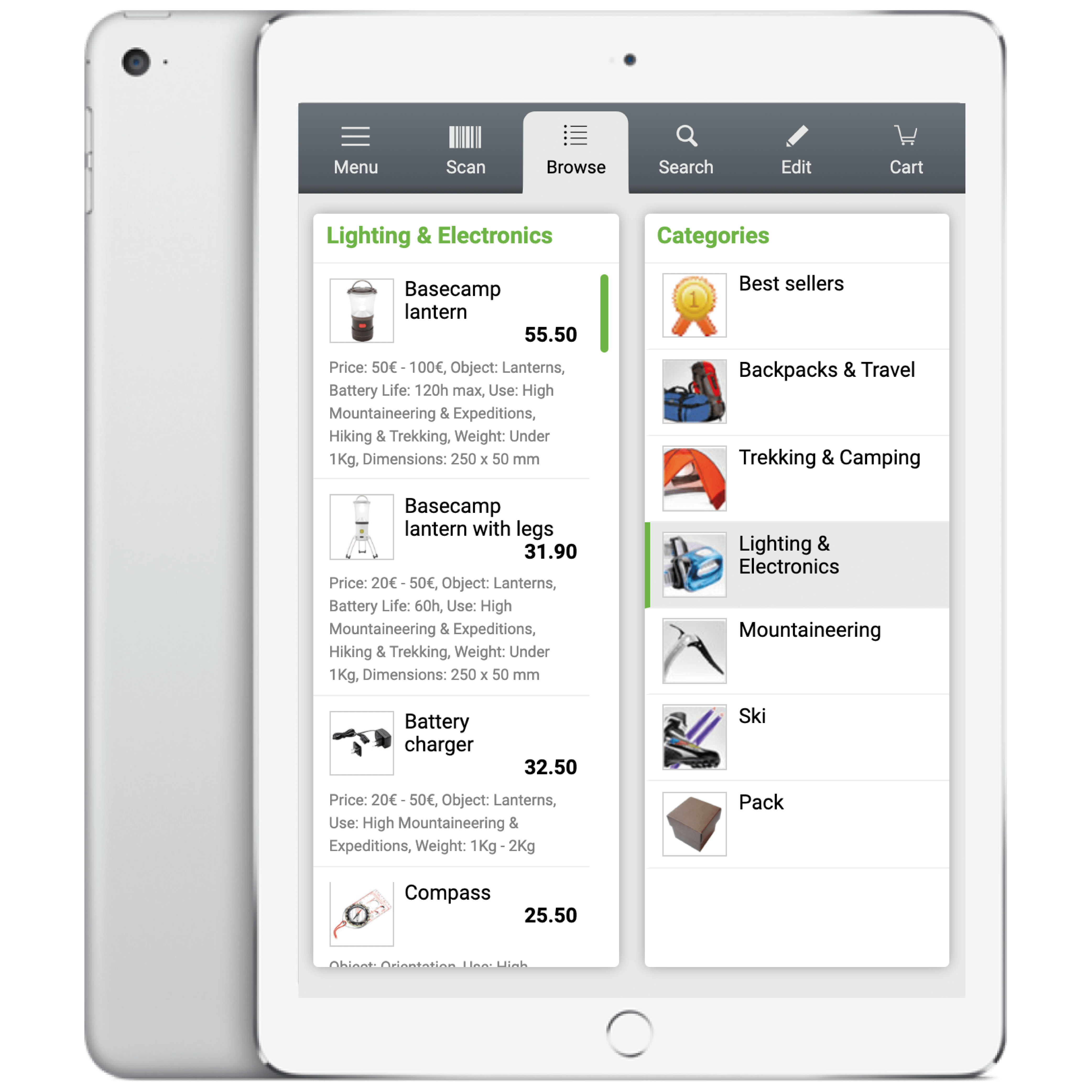 MOBİL POS İLE GÜÇLÜ YETENEKLER

Çalışanlarınıza müşteri hizmetleri beklentilerinizi karşılamaya yardımcı olacak modern bir perakende POS sunun.


İlk olarak, mobil cihazlarda herhangi bir kurulum ihtiyacını ortadan kaldıran tam bir web çözümüdür.

İkincisi, perakendeciler tercih ettikleri mobil cihazları seçebilir, çünkü kullanıcı arayüzü otomatik olarak herhangi bir ekran boyutuna uyum sağlar.

Üçüncüsü ve en önemlisi, POS işlevinin % 100'ü mobil cihazlarda kullanılabilir. Örneğin, mağazadaki herhangi bir yerde müşterilerinize yardımcı olmak için geniş destekli bir satış işlevselliği seti sunar.
MAĞAZA İÇİ HER YERDE MÜKEMMEL MÜŞTERİ HİZMETLERİ İÇİN WEB VE MOBİL POS
Web-based and mobile-enabled solution that gives you the freedom to use the devices of your choice thanks to a responsive user interface that adapts automatically to each device's size and offers identical functionality on every device.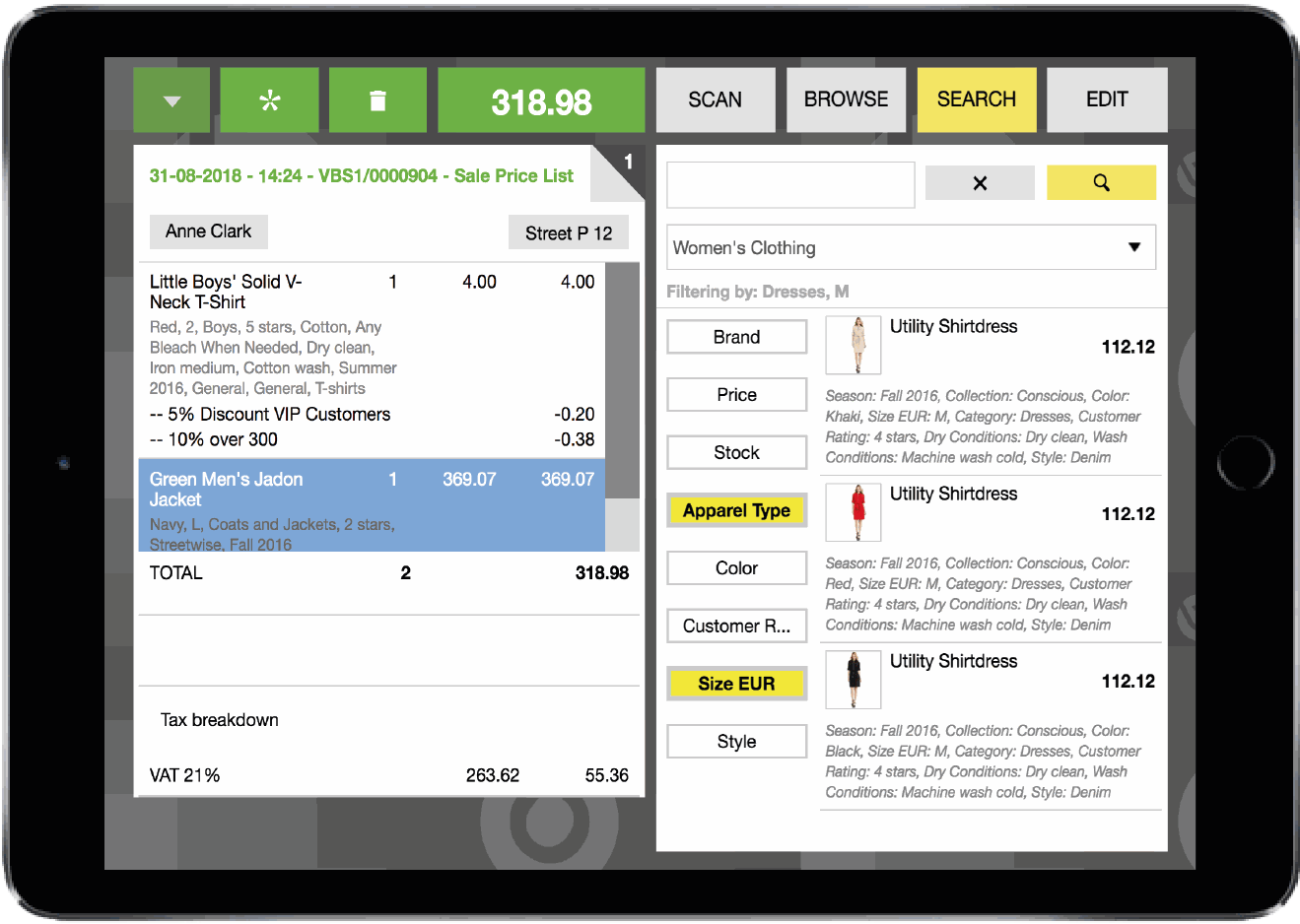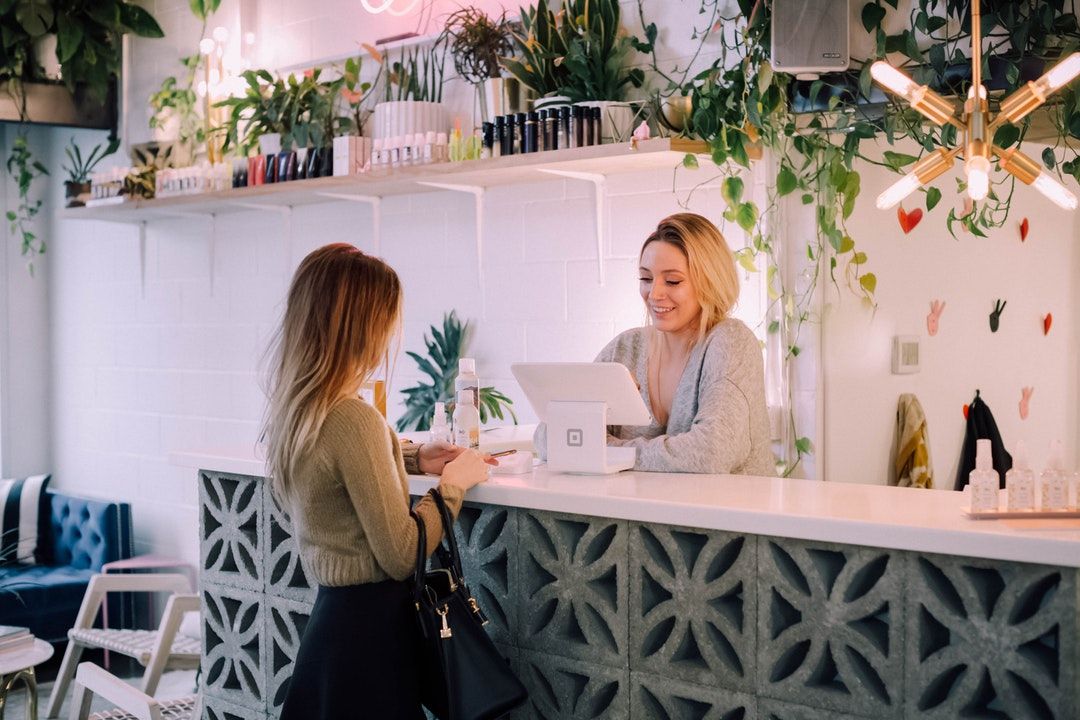 DAHA FAZLA KİŞİSELLEŞTİRİLMİŞ MAĞAZA MÜŞTERİ DENEYİMİ
Know your customers better and provide them with a more personalized shopping experience.
Identify and manage your customers at the point of sale
Recommend products for up-selling and cross-selling and inform customers about applicable discounts
Sell optional or mandatory services
Obtain real-time inventory visibility across all stores and other locations at the point of sale
Dijital inovasyonu hızlandırın! Web tabanlı ve mobil özellikli son derece esnek modüler teknoloji platformu, genel BT maliyetlerini optimize ederken işinizi daha fazla farklılaştırmanıza ve daha hızlı yenilik yapmanıza olanak tanır. ULUSLARARASI KOLAY YÖNETİLEBİLİR ÇOKLU MAĞAZA ve TERMİNAL ÖZELLİĞİ OLAN MAĞAZA OTOMASYON SİSTEMİ İLE KESİNTİSİZ SATIŞ YAPIN.
ÇEVİK FİYAT VE PROMOSYON STRATEJİSİ
Execute a variety of promotion types and gain capacity to implement agile pricing strategies with new discounts and prices that can be setup and made available in all your terminals in almost real-time.
Let your POS automatically execute a variety of promotion types based on multiple application criteria
Allow manual discounts requiring manager approvals

Execute specific prices per store, or customer

Enable agile pricing strategies with fast update of prices and discounts in all selected terminals

OmniChannel Mağaza Satış Otomasyonu

MAĞAZA İÇİ DESTEKLİ SATIŞ SENARYOSU
Mobil cihazlardan gelen, farklı satış yetenekleri ile desteklenen daha kişiselleştirilmiş mağaza içi müşteri deneyimleri sunmaya yardımcı olan mağazacılık sisteminin bazı önemli yeteneklerini öğrenmek için bu videoyu izleyin.
Openbravo Retail ERP Yazılımı ile Çoklu Kanal Yönetimi
Discover other key capabilities of Openbravo, which make it possible to use various omni channel scenarios. Watch this video to learn about their support for BOPIS.
OmniChannel Store Sales Automation System
Multi-Channel Management with Openbravo Retail ERP Software
Openbravo WebPOS Live Demo
Bu Openbravo POS terminali için canlı bir demo sistemidir. Duyarlı tasarımı görmek için bunu akıllı telefonunuzda, tabletinizde veya dizüstü bilgisayarınızda çalıştırabilirsiniz. Bir tablet aynı zamanda dokunmatik ekran deneyimi hakkında iyi bir fikir verecektir. Elbette, PC tabanlı bir sistemde dokunmatik ekran, barkod tarayıcı, nakit çekmecesi, kart kaydırması, pin pad ve ödeme işlemcisi bulunur.

user: demouser password: openbravo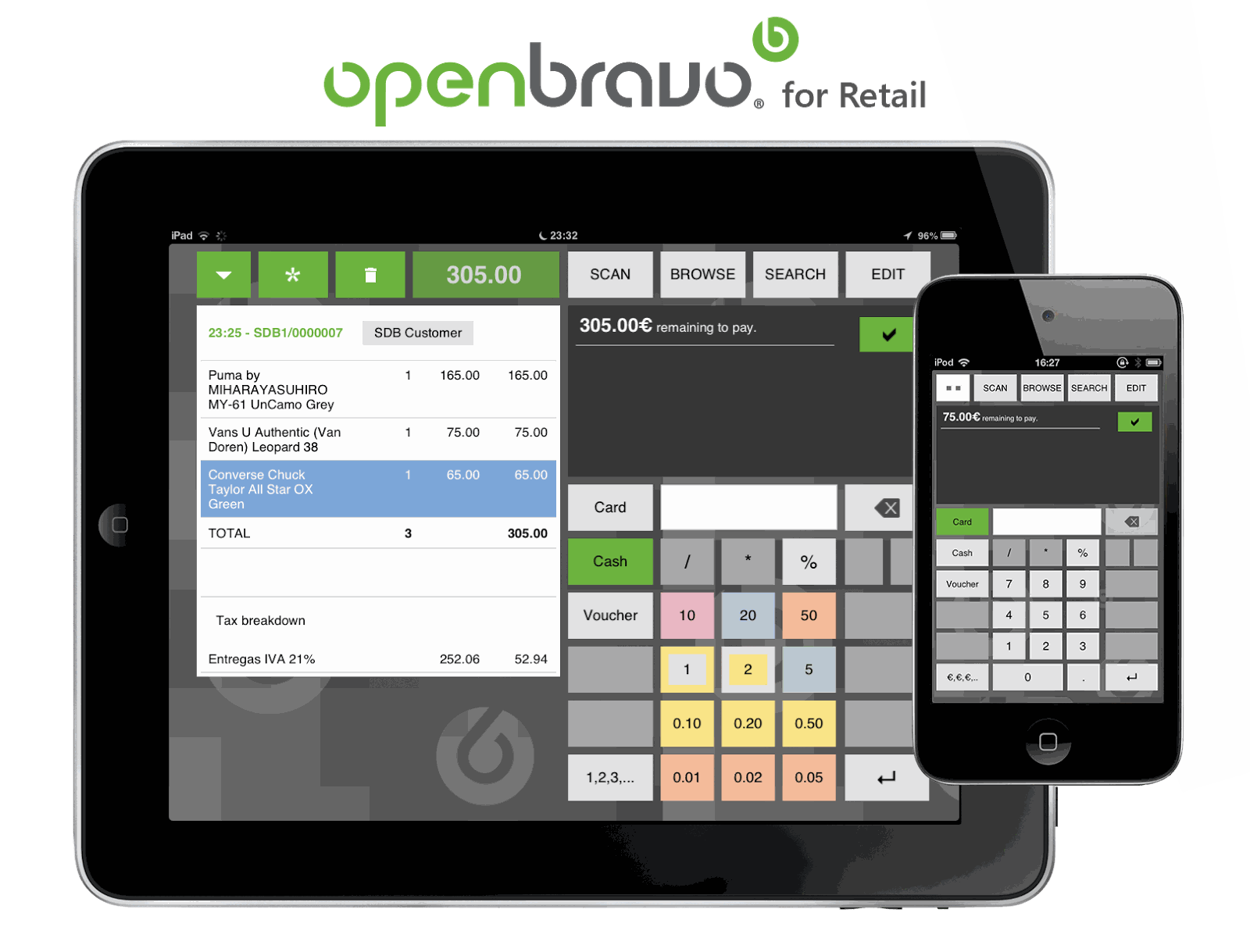 Openbravo Cloud and Web based Point of Sale System
Mobile compatible and cloud-based retail management solution to support multi-channel versatile scenarios. Key capabilities include Web and Mobile POS (self-pay, mobile payments and RFID in POS), CRM and Customer Management, OMS, merchandising, warehouse and inventory management from mobile devices, supply or demand forecasts Magento e-commerce or certificated SAP connector SAP connectors are available with connectors such as e-commerce or ERP solutions. Fully open source and modular architecture.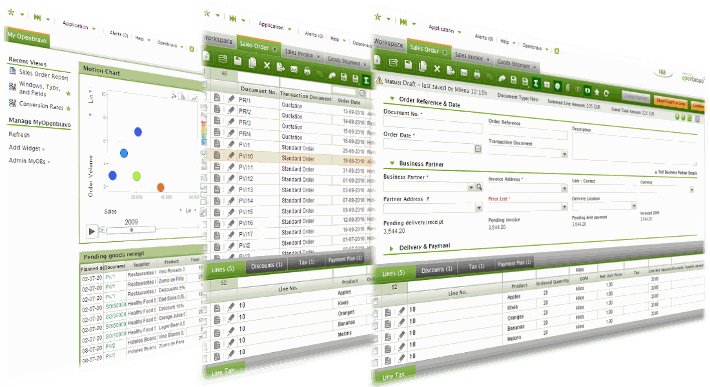 Genel Özellikleri
Fatura ve Faturalama
Katalog Yönetimi
Envanter yönetimi
Sipariş yönetimi
Ürün Yönetimi
Satın alma
İade Yönetimi
Nakliye Yönetimi
Tedarikçi yönetimi
Tedarik zinciri yönetimi
Depo yönetimi ve Mobile UI
Satış Noktası Özellikleri
Barkod Tarama
Komisyon Yönetimi
Müşteri Hesap Profilleri
İndirim Yönetimi
Hediye Kartı Yönetimi
Sadakat programı
Çoklu Lokasyon Yapısı

Restoran POS
Perakende POS
İade Yönetimi
Mobile Arayüz
iPad POS Özellikleri
Barkod Tarama
Komisyon Yönetimi
İndirim Yönetimi
Hediye Kartı Yönetimi
Envanter yönetimi
Sadakat Programı Desteği
Fiyatlandırma Yönetimi
Restoran POS
İade Takibi
Satış Takibi
Kullanıcı Erişim İzinleri
Perakende Yönetimi Özellikleri
Komisyon Yönetimi
CRM
Çalışan Yönetimi
Sadakat programı
Posta siparişi
Mal Yönetimi
Çoklu Lokasyon Yapısı
Sipariş yönetimi
Satınalma Siparişi Yönetimi
Raporlama / Analiz
İade Yönetimi
Bizim Düşüncemiz
Perakende Yönetim sistemi ve Mağaza Yazılımı olan Openbravo Retail ERP;
Gerçekten Güçlü ve esnek

Profesyonel bir dokümantasyona sahip

Açık kaynak kodlu

Kişiselleştirme özelliği

Alıştığınız Excel benzeri kullanıcı arayüzü
Ancak, diğer ERP Yazılımları kadar iyi tanınmıyor, bu yüzden müşteriler genellikle güvenli tarafta olmayı tercih ediyorlar. Web ve Bulut Tabanlı Ticari POS Sistemi, Perakende sektörü için Mağaza Barkod Sistemi, Mağaza Satış Programı olan Perakende Mağaza Satış Yazılımı Openbravo'yu daha yakından tanıyın!
Genel olarak:
Biz müşterilerimizin, kendi geliştirdikleri yazılım yerine yeni bir ERP düşündüklerinde onlara seçimlerinde doğru ERP Yazılımını seçmesine yardımcı oluyoruz. Alternatifler çoğunlukla Logo, Microsoft Navision gibi ticari paketler oluyor.
Müşteriler başlangıçta açık kaynaklı bir ürün kullanmak konusunda isteksiz olmasına rağmen, Openbravo'nun güçlü alt yapısını, Çoklu Firma, Çoklu Organizasyon ve Şube yönetimini gördüklerinde ve ortaklarının sunduğu profesyonel destek hizmetlerini ve ürünün büyük esnekliğini öğrendiklerinde fikirlerini değiştiriyorlar.
Openbravo, tüm dünyada yüzlerce mevcut müşterisi olan ve onu destekleyen büyük bir geliştirici topluluğuna sahip bir üründür.
Bir tavsiye: Openbravo'ya güvenin, çünkü o ciddi ve çok profesyonel.
Çeşitli omnichannel senaryolarını mümkün kılan Openbravo'nun diğer önemli yeteneklerini keşfedin.

Join us, we are more valuable with you.